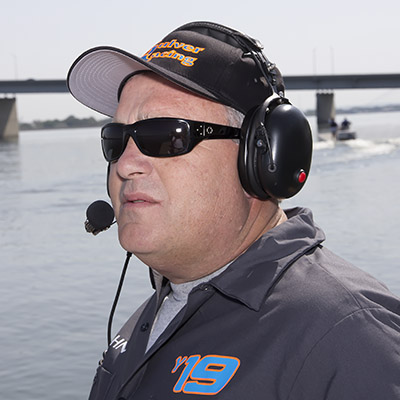 John Culver
President
---
John began his boat racing career 25 years ago pulling weeds and emptying garbage down in Columbia Park for the Water Follies.  From there he worked his way up to be an Executive Board Member and Pit Chairman. John was then the Race Director from 2013-2015.  He resigned from the Board to start the Northwest Power Boat Association and host a Region 10 inboard event in Richland.
For the past 5 years, John, along with his wife Vauna, have owned a 1 Liter hydroplane driven by their son Josh, who has been racing the last 3 seasons at the Columbia Cup.  Racing on the A.P.B.A. Region 10 circuit inspired John to bring that level of long term racing to the Tri-Cities.
John also crewed and traveled with the U-3 Cooper Piston Powered Unlimited Hydroplane for several seasons, gaining additional racing knowledge.  He was instrumental in putting on the Coeur d'Alene hydroplane event in 2013 and plans to help put the event on again.
John graduated from Kamiakin High School and currently owns Specialty Mobility in Kennewick, WA.
---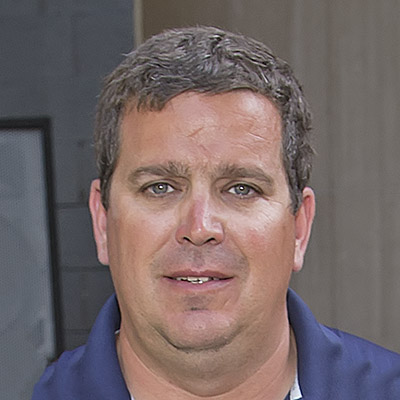 Kevin Smith
V.P. – Race Director
---
As a child Kevin Smith started helping out at the Tri-City Water Follies with his neighbor and Water Follies Board Member Paul Parish.   As an adult Kevin started volunteering as the Fan Fair organizer at the event. 
In the 25 years since he has filled the rolls of both Race Chairman and Pit Chairman.  His duties included arranging for all the rented equipment in the park including golf carts, gators, fork lifts and man lifts.  Kevin was instrumental in the various Columbia Park renovations throughout the years including power imrovemtns and updating the Hydro on the Pole. 
Over the years Kevin became known as the go-to guy for problem solving, no matter how big or how small.  From personally emptying overflowing garbage cans to finding a welder to repair a prop shaft on a Saturdayafternoon!  Kevin's knowledge and experience will be instrumental leading up to and during the Richland Regatta.
Kevin also volunteered to help organize the Coeur d'Alene hydroplane race in 2013, lending his expertise to the event staff. 
Kevin works at Energy Northwest and currently resides in West Richland with his wife and two children. 
---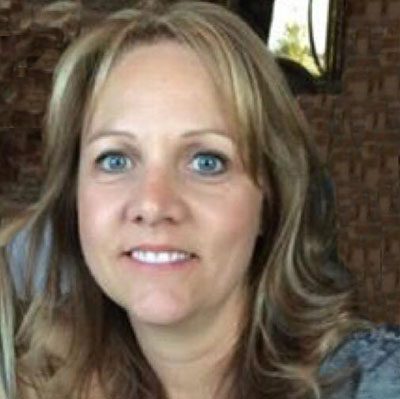 Vauna Culver
Treasurer
---
Vauna Culver began her involvement with the boat racing community by volunteering, for over 20 years, as the main communications person for all on-site operations in the on-stite Pit Office for the Tri-City Water Follies.
Vauna spent several summers traveling with the U-3 Piston Powered Cooper Unlimited Hydroplane on the Unlimited race circuit observing the various ways each venue was operate, gaining unique knowledge which will be utilized during the Richland Regatta's planning session.
For several years, Vauna has been co-owner of the Culver Racing (Y-19) 1 Liter hydroplane and spends her summers traveling throughout the Pacific Northwest watching her son, Josh Culver, drive the boat.
Vauna was born and raised in Kennewick. (In addition to herself, her son, daughter and granddaughter were all born at KGH). She is President of Specialty Mobility, a company that provides mobility solutions for people with disabilities. She is especially proud of the work the company does with Veterans.
---
---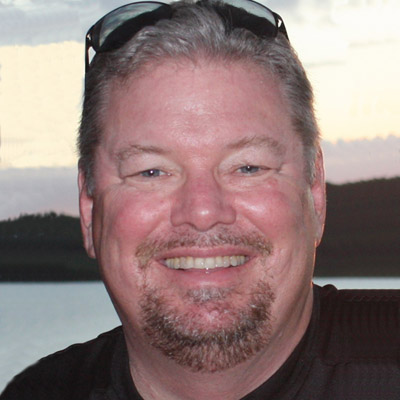 Chuck Forrester
Board
---
Chuck Forrester began his involvement in boat racing in 1996 after moving to the Tri-Cities from Washington D.C. First volunteering to work Security in the pits at the Water Follies, he continued that effort for six years before becoming an Ex-Officio member of the Water Follies board and ultimately serving as a Board Member overseeing Security Operations at the event. Chuck's time has not been limited to the Tri-Cities, he's also served as a Dock Race Official for hydroplane races in Seattle, San Diego and Nashville.
Chuck has continually maintained a community first approach supporting a number or organizations and activities in the Tri-Cities, including the Tri-City Sports Council, Pasco School District Business and Marking Management Committee, Columbia River Young Marines, Blue Mountain Council Boy Scouts, Junior Achievement, Veterans of Foreign War, and the Washington State University Tri-Cities Business Advisory Council. He has also taught Marketing and Sports Marketing classes at WSU Tri-Cities. Chuck is excited about the opportunities to share his knowledge and experience with the Richland Regatta.
Chuck previously served in the Marine Corps, currently works at Energy Northwest, and lives in West Richland with his wife Teresa.
---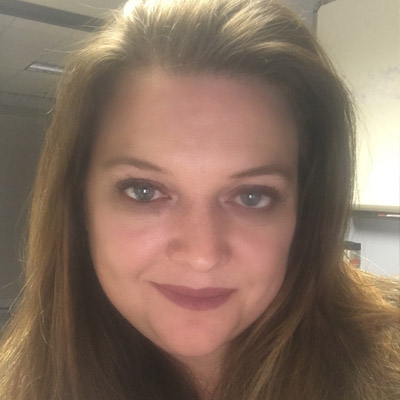 Jennifer Kuklinski
Board
---
Jennifer Kuklinski has been working with boat racing for over 20 years. After returning home from college in 1994, she volunteered with water rescue at the Ti-City Water Follies and never looked back. Over the years, she made her way back to land operations, working with the Pit Office and ultimately becoming a TCWF Board Member organizing Credentials and Will Call. She also spent several years with the Seafair organization, overseeing Will Call and Pit Tower operations in Seattle, WA.
Born and raised in Kennewick, Jennifer works at Energy Northwest and resides in Pasco.
---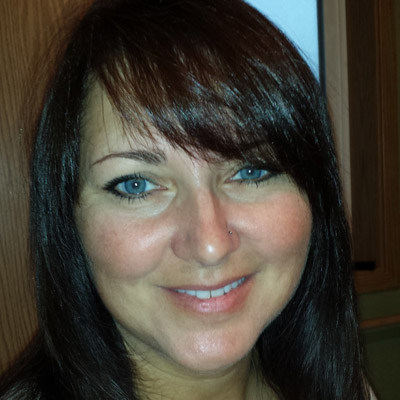 Rita Hazard
Board
---
Rita grew up in Kennewick and remembers hearing the deep rumble of the Hydros on the river every summer all the way at her childhood home near Finley.
She attended her first Water Follies race at about age 13, and has been either a spectator or a volunteer almost every year since then. She was even a Winston Girl one year! In 2007, looking for a way to give back to the community and meet new people, she volunteered to help at the Water Follies with organizing program sales. The next year, she was asked to join the Water Follies Board, and spent 7 years as the Credentials Chair. She has also volunteered for H1, traveling to the Bayfair Race in San Diego, CA.
---